The Top 5 Android Apps as of October 2010 (according to Dr. Sooper Smart)
1. Barcode Scanner
As the name implies, this app turns your phone into a barcode scanner. What you may not realize are the hundreds of uses for this app:
Scanning the barcode on a book while sipping a coffee at Borders or Barnes and Noble (or another brick and mortar bookstore) then purchasing it on Amazon for 25% less or more.
In your sleeping clothes at home, checking stock at your local store for the bottle of Ibuprofen that just got emptied.
Automatically opening up links on your phone by scanning a QR code from the web, like the one below, or in a magazine. In this case, the QR code below is for downloading this app (although, you have to install the app first, so it is somewhat pointless to show here, but for all the other apps following, this app will be immensely helpful.
Search "barcode scanner" from the Marketplace App on your phone
by ZXing Team

2. Google Voice
This app is most useful for making overseas or international calls, but you can use it to make any call if you wish. The key benefit to Google Voice is that it allows you to provide a single telephone number to all of your clients/friends/family/teammates/labmates and it will route their calls to your mobile, home or work land line, SkypeIn number
and
provides you almost limitless screening, and management options (such as providing a certain message for your coworkers, another for your family, and virtually any messaging option for any one else.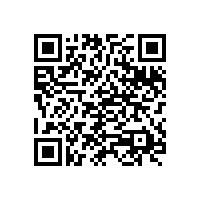 by Google

3. Google Listen
The Android app for catching podcasts live on the go, without having to tether to your computer. Eat my shoe dust, Apple.
by Google

4. IP Cam Viewer
If you have any web or security cams, this is the premiere application for using it. Better than any other program, for Android or iPhone/iPod/iPad.
by Robert Chou
5. TiVo Remote
Why purchase a
TiVo Slide remote
for $80, and in fact eliminate the need for even any TiVo remote, with this app which communicates via WiFi to your Tivo Series 3 or later. No line of sight required, so keep your hacked and upgraded 2TB TiVo safely hidden away in a ventilated cabinet.
Search the app market for this one.
Runners up:
Chrome to Phone
Google Sky Map
Mileage
ColorNote
Tip Calc
Shazam
Pandora
Mint